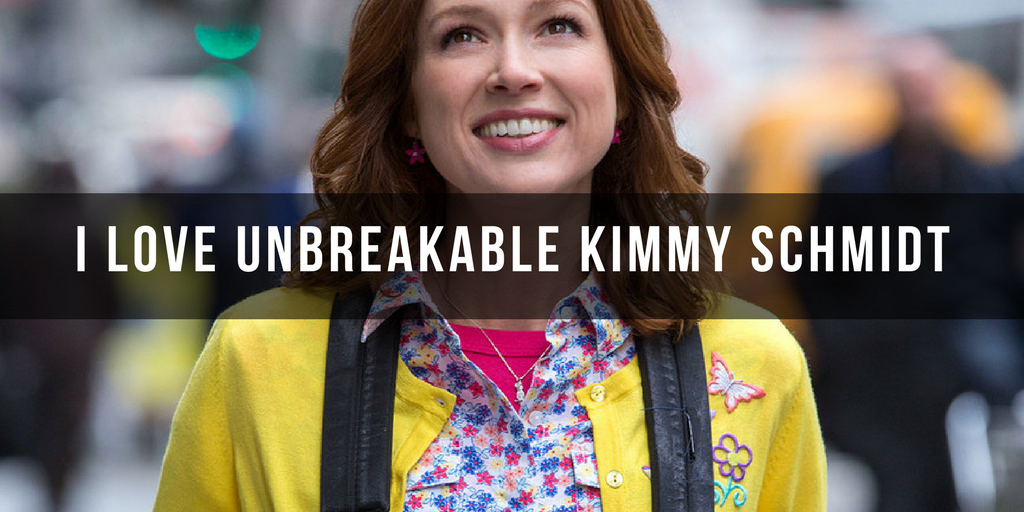 Netflix's Unbreakable Kimmy Schmidt has to be one of the most random, PG-rated comedies I've ever enjoyed.
The premise of the story is Kimmy Schmidt is 29 and newly rescued from a cult in Indiana where she and three other chicks were being held by a crazy "Reverend" for 15 years. That creeper Richard Wayne Gary Wayne couldn't keep Kimmy, her high hopes and positive attitude down so she decided to step out and live her new life in New York. The Concrete Jungle is where she befriends her gentrification fighting landlady Lillian Kaushtupper, flamboyantly fantabulous actor and new roommate Titus Andromedon, and new boss/socialite Jacqueline Voorhees. It gets weird and definitely really funny as her story unfolds.
So let's set some expectations – it's corny, it's quirky, and it's over the top ridiculous. I feel as if  Tina Fey and Robert Carlock sat down one day and said "Hey, DeAndre needs something low-stress and goofy to watch to counter her Game of Thrones anxiety." One could only dream right? But anyway…in this season of my Insecure, GOT and Law & Order addictions, I needed something to help mellow me out. All the cheating, dragons, and sex crimes were wearing me out! Enter, my little ray of sunshine, Elle Kemper aka Kimmy-mutha-effin-Schmidt!
But whatevs, check out the Season 3 trailer below. It's fun and for the offbeat viewer. <3
-D.Wright