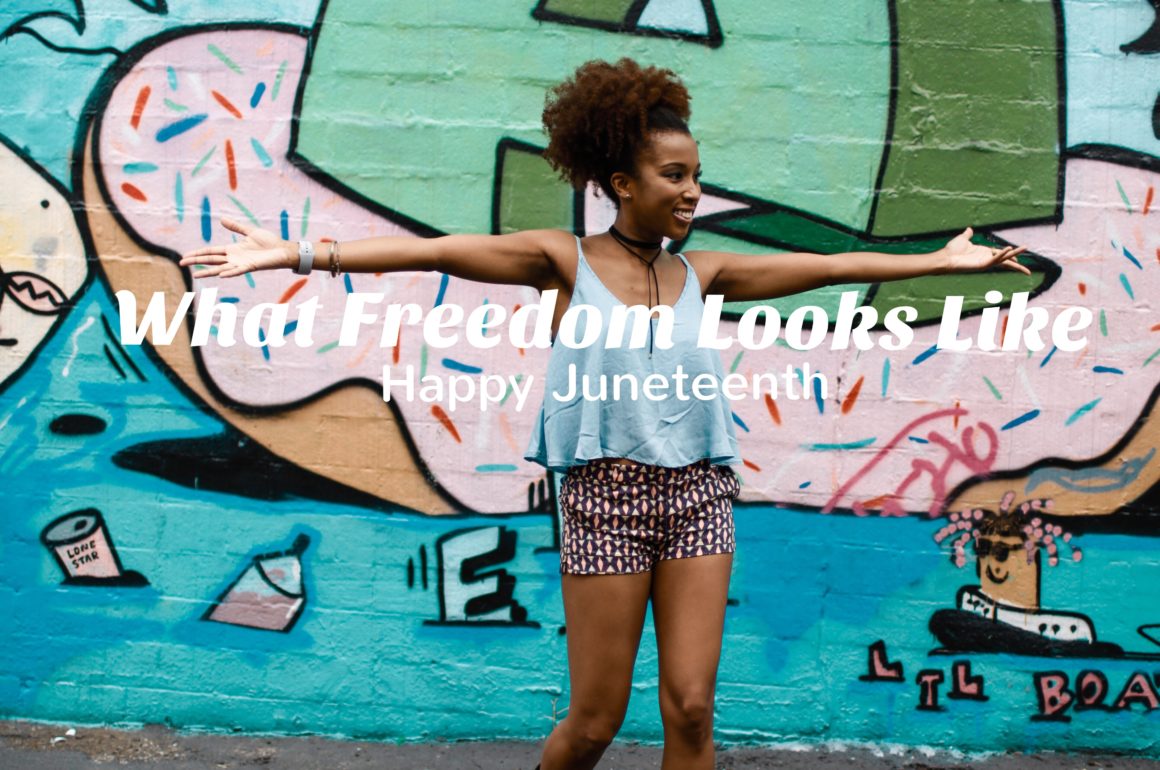 This is what freedom looks like…
It's full of gratefulness and joy. I always think on what it must have felt like June 19, 1865 when my ancestors learned they would be free. We all knew it didn't look perfect then and it surely doesn't look perfect now but we were finally able to rebuild our families, consider our futures outside a plantation, think about what we wanted our lives to look like outside of being a slave to someone else's businesses, wants, and needs.
As a woman, I reflect on being able to have more control of my body and sexuality. I don't have an owner beating me or abusing me sexually, and don't have to live through the emotional turmoil of bearing their children. My body is more mine than my ancestors ever got to experience. I don't take my freedom lightly being a Black Woman in America. And even though things are still rough now, I'm so grateful to the people who came before me. And I celebrate the joy they must have felt, knowing their lives would change forever.
Happy Juneteenth good people. We gon' be alright! <3
-D. Wright