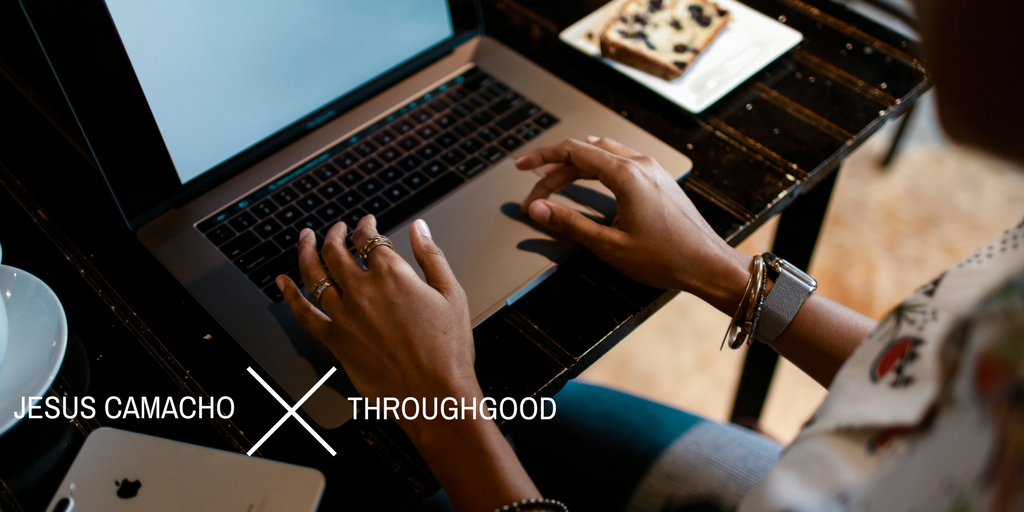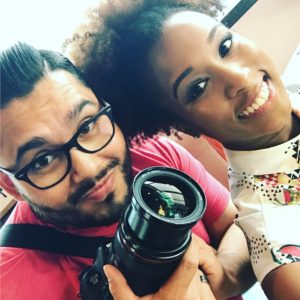 Last Monday I had a shoot with one of my favorite people and photographers out of Houston, Jesus Camacho at Throughgood Coffee in The Heights.
Jesus and I talked a while back about my thoughts and what I was envisioning, vibe-wise. I tell you this man delivered! We came out with a bunch of beautiful shots for the blog and I can't wait until you all see them.
I generally like to keep shoots super low-key because I get a little shy and anxious, but I enlisted the help of my go-to dynamic duo/my "dream-team" for make up and styling advice. Mayte Hernandez (a freelance MUA and stylist) slayed my make-up, she also helped pick out the looks you'll see and Korlynn "KoKo" Mulligan (SCAD Alumnus) assisted. These ladies are the BOMB.com!
And funny enough, this was my first time working with Jesus on a personal project. We've had a couple collaborations for some internal tech company stuff, but we knew this would be different. It was going to be all me. The cool thing is, he's so nice and creative. He gave me solid direction and we came out with some amazing shots that you'll start to see later this week.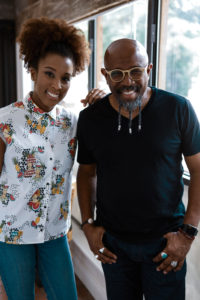 Now as for Throughgood Coffee, it's actually my pastor's coffee shop. Anyone that knows Pastor Rudy will tell you, he loves a good cup of coffee and will meet you at any shop for a chat. It's honestly how he got me to first attend St. John's. So opening a coffee shop has been a big dream of his and it finally came into fruition about a month back. They opened their doors in May and have seen hundreds of people come in for their daily cup of Joe.
And so when I first saw the space, I just knew I wanted to do something creative in it. So I gave Pastor Rudy a holler and asked if I could shoot for my blog, as soon as I got it up and running. He's the coolest pastor ever and obliged, so here we are today.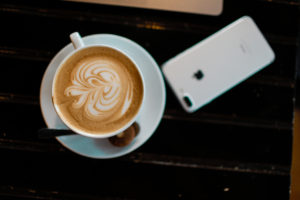 Throughgood provided me the perfect backdrop for the first portion of my shoot (the second half I did at various outdoor locations). The interior materials are mostly a combination of of wood, glass, and different metals with big windows that reminded me a bit of my home aesthetic. There is also this earthy, very serene feeling you get right when you pull into the gates. It's extremely soulful, in the best of ways, and intentional about its positive vibes. I mean he is a spiritual leader and all so I guess it makes sense. They have a beautiful outdoor area as well as a dog park for you puppy parents out there.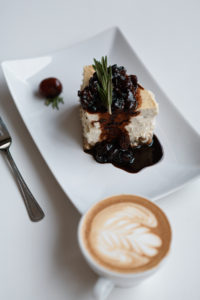 And of course there's coffee. Amazing, amazing coffee. I'm not even really a coffee drinker but I loved the espresso I had and have had their juices on a previous trip as well. If you're wondering about food, just know you're in luck! They serve all kinds of organic, vegan goodies like this "Savory Cheesecake" pictured on the side there. On the weekends they have food trucks roll through with what I call the good stuff. Last I was there, I had this mouthwatering fried-catfish that legit had me dreaming about it for a week. Make sure to check out the website for more information on what trucks will be featured and the different things they'll have going on. Oh yeah, for all of you workaholics out there, there is free Wi-Fi. Don't you worry. You're taken care of.
I know you're also probably thinking, "how much will this run me?" Honestly the pricing is pretty good. I think I paid around six bucks and some change for a coffee cake and espresso. Juice prices were around$2/$3 and the food truck charges varied by restaurant. Good food/drinks and fair prices equals one happy little camper here.
With all I've told you, you can probably imagine how much of an awesome day it was for me. I was in wonderful company and got to shoot at one of my new favorite places in Houston for my very first blog shoot. On top of that, I had the support of these amazing people helping me to start my new venture off with a bang. I'm forever grateful for my sweet, little village and the beauty of my city. Thanks guys (and baby Beyoncé voice) I love you Houston. <3
-D.Wright